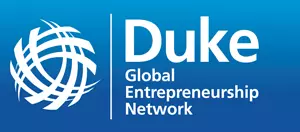 This post is a re-post of an email I received from the Duke Global Entrepreneurship Network group on LinkedIn:
On November 18th, we'll be hosting the 5th DukeGEN multi-city Networking Event.  If you have any questions, contact Matthew Yung, Director of Events, at .

Cities we've confirmed so far:  (Please check the RSVP page for city specific details)

Austin (

RSVP here

) –

Stephen Portnoy

'89, Scott Thomas '96, Kirstin Widding '93 (

Wed 11/17

) @

Stephen F.'s Bar and Terrace

Bangalore (RSVP here) –

Ashwin Haleyur '08 @ Ebony

Boston (RSVP here) -

Chris Wolfington '96, Swetha Kolluri '09

@ Brandy Pete's
Charlotte (RSVP here) - Greg Simmons '11 (

Wed 11/17

) @ Maggiano's South Park Mall

Chicago (

RSVP here

) –

Eric Goss

'92,

Pere Rigo '00

@

3rd Coast Cafe

Cincinnati (RSVP here) - Linda Young '94 '04 @ Parkers Blue Ash Tavern (

recent change of venue

)
Los Angeles (RSVP here) – Tom Freestone '11, Carolyn Nohejl '10, Jennifer Beall '05, Nicole Desrosiers '05 '11 @ Ye Olde King's Head
New York (RSVP here) – Jozef Krakora '10, Tom Powell '09 @ Hotel on Rivington
Philadelphia (RSVP here) - John Neclerio '90, Huyen Tran '09 @ Con Murphy's

Pittsburgh -

cancelled

Research Triangle Park (RSVP here) - Howie Rhee '04, Gautham Pandiyan '08 '09 @ The Speakeasy at Tyler's Taproom in Durham

San Francisco (

RSVP here

) –

Michael Cann '95,

Matt Koidin '05 (

Tue 11/16

) @ 

Vino Locale

in Palo Alto from 6-8pm.  Additional dinner discussion at 8pm (

RSVP required

) about early stage financings with Mike Pisetsky B '08, L '08 @ 

Vero

in Palo Alto.  Vino Locale and Vero are a few blocks from one another.

Seattle (RSVP here) - Thomas Flemmig '08, Ryan Luce '94, Nishanth

Lingamneni '06

@ Rob Roy

Washington DC (RSVP here) -

T. Reid Lewis

'84,

Sara Allen

'01,

Norissa Giangola

'92, Rachel Fefer '95 '02

@ One Lounge

To learn more or RSVP, click here: http://www.dukegen.com/events

Stay connected to DukeGEN:
– "Like" our page on Facebook – http://www.facebook.com/DukeGEN
– Follow us on Twitter – http://www.twitter.com/dukegen

-Howie Rhee
on Behalf of the DukeGEN Co-chairs and Matt Yung, Director of Events
For those of you who have never heard of DukeGEN, the main purpose of this group is to help those who are interested in entrepreneurship help network, find resources, and generally share knowledge and ideas about starting and developing new businesses.  I attended one of the DukeGEN events on Venture Capital during the Durham residency, and from my limited experience and everything I've heard, Howie Rhee and the many others involved always do a great job with all these events.  But of course, a forum/network like this is only as useful as those who take part…
I have RSVP'ed for the Philadelphia event, so barring any unforeseen work issues or Fuqua deadlines I'm not thinking about, I'll be there.
Looking forward to meeting all of you entrepreneurs…drop a message in the 'Comments' section if you planning on attending Philly (or any other event for that matter)!