After a long week of battling exams I thought I would take our mind off of school and focus again on one of our amazing classmates.  We learned from Sean Bode in our last Military Leadership post about Integrity.  This time Ben Brooks shares how he has applied lessons from his time in the Army to his current civilian consulting job.  Ben focuses on communication and planning as skills that he has, but also shared a great insight into a value that is much sought after in the public sector but hard to achieve….Selfless Service.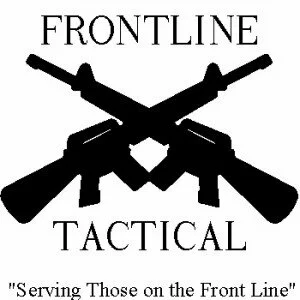 Ben's story reminded me of a great article written by the Harvard Business Review focusing on Footlocker's CEO.  Ken Hicks graduated from the US Military Academy and served six years active duty in the Army before he joined the retail world.  Just as Ben has, Ken Hicks highlights the importance of valuing people's service at all levels to achieve a strategic goal.  He points out that when leaders at an executive level show respect for and involve the frontline, these employees respond with the same self-sacrifice to work harder and deliver results.
Ken says in the article, "In retail and the military, you're very dependent on the people at the front or the selling floor. You realize how important the sale associate is. It's the same thing in the army; you're very dependent on your privates and specialists, and so you talk with them and learn from them. Six or eight months after I'd left J.C. Penney's, I was in a Penney's store looking at some merchandise, and an associate recognized me and came running across the floor to say hello. She remembered me because I'd treated her with respect and listened to her. That's what you have to do to inspire people. The people on the selling floor, just like the cannoneers, the gunners, and the infantry, are the ones who make everything happen."
As you can see from Ben Brooks' article here, he's clearly learned the same lessons and is applying them towards his own bright future.
Military Leadership Questionnaire Response- Ben Brooks
1.       What branch of the military are or were you in?
I served in the U.S. Army on Active Duty from 2004 – 2009 as a Captain in the Air Defense Artillery.
2.       What were the core values or motto of your branch or team?  How did your training instill these in you?
The Army Core Values are comprised of the acronym LDRSHIP:
L – Leadership
D – Duty
R – Respect
S – Selfless Service
H – Honor
 I – Integrity
P – Personal Courage
I learned these Core Values during my first day of Cadet Basic Training at the United States Military Academy.  My training throughout my Army career focused on putting myself in situations that gave me the opportunities to further instill these values.
3.       What are typical ways that you or your leadership would overcome challenges? 
 Planning – I tried to mitigate risks throughout my career by conducting meticulous planning over an extended time horizon.  In the Army, as in the other branches of the military, detailed training schedules, along with risk management techniques were commonly used to plan.
Communication – Inevitably, no matter how well one plans, there are always going to be some unforeseen challenges. I have found that constant, clear, and collaborative communication is critical to overcoming challenges in these situations.  I tried to ensure that each of the individuals involved in operations I was responsible for leading could explain every detail of our plan.  I found this way ensured each individual had a stake in our overall success as an organization, and in turn, fostered a stronger sense of commitment and dedication from everyone involved.
Learn from each challenging experience – I constantly focused on learning from each challenge I encountered.  After the situation was dealt with and I had time to reflect upon my actions or those of my organization, I documented the things that went well and those that did not.  This documented list of lessons learned allowed me to draw upon these experiences in case I was faced with similar situations in the future.
4.       In your experience in the military, describe a leader you interacted with that you try to emulate and why that person's leadership is a good example. 
 My final duty assignment in the Army, prior to leaving Active Duty, was Aide-de-Camp to the Commanding General at White Sands Missile Range, New Mexico.  In this unique role, I had the privilege of learning from my boss, who was a career officer with more than 31 years of service and leadership experience in the Army.   He was smart, inquisitive, and always wanted to understand topics from numerous angles prior to making decisions.  He listened to everyone's point of view, worked diligently to make sure he was representing thousands of people in the best manner possible, and displayed a genuine care for each and every one of his subordinates.  He didn't sit in the office all day, but rather went out and visited organizations, and most importantly, listened to what people had to say.  Finally, even though he possessed great power from a command perspective, he remained humble and was respectful of each and every person.  There are many other attributes that he displayed, but these ones I've described are the ones that resonate the most with me.  These are the things I remember, now more than three years later, and will continue to take with me throughout my life.
My boss' leadership is a great example because even though he was the most important person on our entire installation, he put the needs, requests, and priorities of his subordinates above his own.  He always wanted what was best for those he commanded, and he never took people for granted.  In the year I worked for him, he never asked me or anyone else to do something he would not be willing to do himself.  He was constantly appreciative of all the great work everyone did, and he was quick to deflect any credit people tried to bestow upon him to the people behind-the-scenes conducting the hard work.  In essence, he truly appreciated each and every member of the greater team, and he understood that his success was ultimately dependent upon the success of others.  He epitomized the saying, "It's amazing what can be accomplished when no one cares who gets the credit," and this is why his leadership is such a great example.
5.       Within your CCMBA team from Terms 1 & 2, how did you use the skills you have from your military career to help your team? 
 I've been fortunate to be a part of two great teams thus far during the program.  I've had fantastic teammates who've challenged my thinking, shared their business experiences, and helped me enhance the manner in which I approach business challenges and situations.  I now consider these teammates life-long friends, as well as a part of my professional network.  A few of the skills that I believe are relevant from my military career, which I used to help my team during Terms 1 & 2, include:
Time management – With so many tasks, deliverables, and graded assignments going on and due at the same time, it can be somewhat overwhelming to deal with everything and properly prepare, unless you manage your time efficiently and effectively.  Similar to my military experiences where I planned the training for my unit, I planned my workload for the Term, once the assignments were known, to meet the time lines and goals we established as a team.  This helped me better manage all my MBA, work, and family commitments for the Terms.
Understand you're part of a team, and be a teammate – You can't do it all yourself.  No matter how smart, persistent, or hard you try, you've got to trust and rely on your teammates to help you be successful.  The Army was exactly the same way – we couldn't accomplish our missions without the full support of the team and everyone performing their role to the best of their ability.  I found this to be true during Term 1 and 2 with my team.  We would not have been successful without everyone's thoughts, inputs, and hard work.  We understood this as a team, and I believe teamwork is an important skill to hone.
Communication – As a responsible commander or leader, being able to clearly and effectively communicate your thoughts and ideas is extremely important to any military operation.  Given that my teammates at the beginning of Term 1 were new to me, had different professional backgrounds and experiences, I worked hard to make sure I was communicating as effectively as possible my thoughts and ideas for our team assignments.  This is a two-fold skill.  I worked just as hard to make certain I listened effectively to understand my teammates' points of view, ideas, and solutions.  I learned a vast amount from them, and I believe I've benefitted greatly from communicating with them over the course of two terms.
6.       If you are currently in a civilian job and have seen how there is a transference of skills, please share how you've been able to use your experience to enhance your organization and build your own brand.
The greatest influence the Army had on me was instilling leadership, and the idea that I was part of something much larger than myself.  The military thrives on teamwork, as does my current employer.  This is something that has translated well into my current role as a consultant, and it has allowed me to continue to build my brand as a demonstrated leader who achieves results.  I've been able to share my experiences from my time in the Army, as well as other industry experiences I've had, with other more junior professionals who may not have had an opportunity to lead a team yet in their career.  By sharing some the concepts, ideas, and situations I experienced, I believe it's enhanced a portion of my current organization.